Past Layouts
Yep, you've guessed it! This section contains all of our past layouts - with the exception of the first two. We have come a long way (believe us) since we created our first website. It was so primitive; the colors clashed, images bounced around the corners, and the image galleries were on the main page for crying out loud! Now since we've learned html, we've produced some very unique and beautiful layouts. Enjoy!
This was our third layout, Version 3.0. We wanted to have a mystical and calm feeling for the layout, so we chose an icy blue color scheme. The problem with this layout is that the main page took too long to load, and the words would sometimes mix in with the pictures.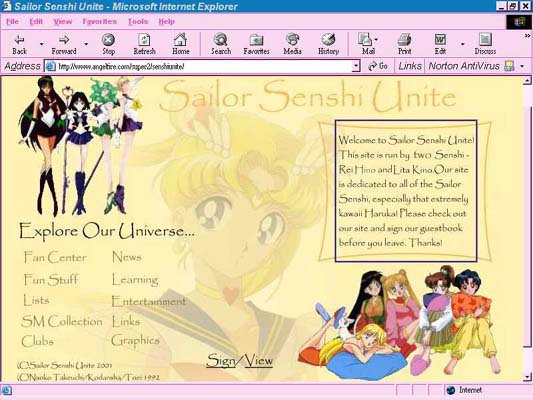 This was our fourth layout, Version 4.0. We wanted to have a summer-type layout, so we chose an orange "sunset" color scheme. This layout was so popular that we kept it up for two years before deciding to change it.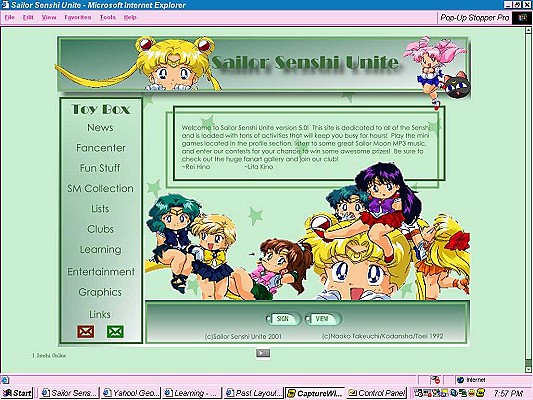 This was another layout, Version 5.0. We chose a chibi-style layout with a green color scheme. The chibi pictures came from a Japanese quiz game whereas the subsection icons were created in Ulead Photoimpact. We really enjoyed this unique layout!